Stories
Miracles still occur as six people survive a plane crash
Picture showing the crashed plane on the field – Source: ksltv.com
In today's world people wonder if miracles still exist. To those who wonder, miracles are being recorded around the world every day. Six people who have just survived a plane crash tells us that miracles still exist in today's world.
A small plane carrying six people; the pilot, Shadrach Feild, his wife, Jazyln, two children, Brock and Boston Mikesell, and family friends, Betsy and Gentry Mikesell survived when their plane came crashing on an open field. This happened at Duchesne County, Utah. Despite the pilot's training, he gave credit to God for their survival.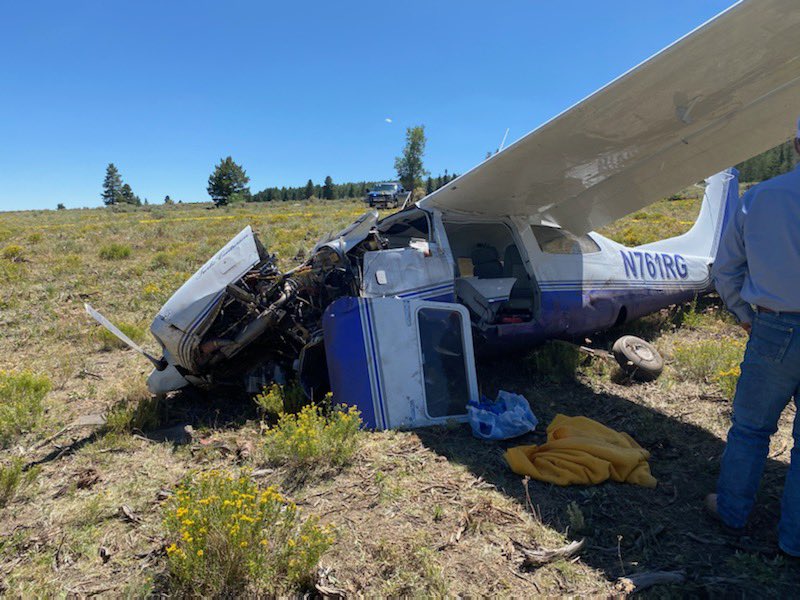 A report by Deseret.com tells that the survivors sustained some injuries:
Betsy Mikesell said Feild and her husband both suffered back injuries and remain hospitalized.
Related story: Missionary miraculously survives accident after being hit by a car
Gentry Mikesell also has a broken femur, tibia, and shattered ankle. Additionally, he suffered a broken nose and three fractures on his face.
Jazyln Feild broke her arm and wrist. Boston Mikesell fractured a hip. And Betsy Mikesell said she has four broken ribs on each side, a neck injury, and bruised lungs.
The plane's pilot, Shadrach Feild shared his story of survival with Deseret news. Visit Deseret.com to read his story.
Like and follow our Facebook page: Latter-day Saints News Around The World