Stories
Young Latter-day Saint boy who saved his sister from a charging dog has created #TheBridgerChallenge
Photo Source: AuntieCole
A month ago, a six-year-old boy saved the life of his sister from a charging dog. He is with the name Bridger Walker, and he is a Latter-day Saint.
Through the act of saving his sister, he was badly wounded by the dog, however, his goal of saving his sister was achieved. His act of love and kindness was noticed by many famous organizations and celebrities.
He was given a World Boxing title from the boxing organization. Celebrities such us Mike Tyson, Marvin Hagler, Jose Ramirez, Chris Evans, Tom Holland, Robert Downey Jr. and many others came reaching out to him.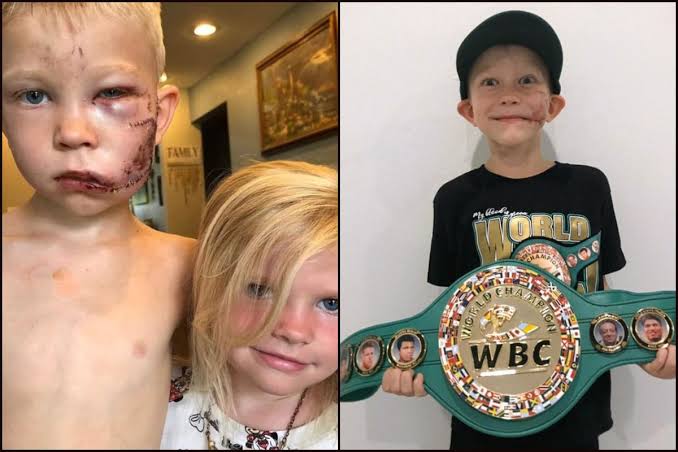 A month after the incident, Bridger Walker is challenging everyone to be a hero in someone's life like he was to his younger sister. A video posted by his aunt with the handle AuntieCole on Twitter has the video and the message for the challenge.
In the #TheBridgerChallenge video one of his cards read, Many of you have said, "The world needs more people like Bridger." Well, guess what? The world is already full of heroes of all kind!
On another card, there is another message which says, "I want to find those heroes and hear their stories so, I challenge you on the first weekend of September, to do something heroic for someone else."
He did not end there but has given ideas of how one can participate in the challenge. Some of the ideas are:
You could send a card or letter to someone who is lonely
You could donate blood
You could help your little sister clean her room
and many more ideas presented by Bridger in the video
After participating in the challenge, you can send your stories to TheBridgerChallenge@gmail.com
Below is the video posted by his aunt for the challenge:
One of the videos showing one of the celebrities with Bridger.
Like and follow our Facebook page: Latter-day Saints News Around The World